Become an Elite Wordapper
Our most experienced Wordappers are able to become Elite Wordappers. To become an Elite Wordapper, you need to reach at least level 15, have a low return rate (max. 12%) from publishers and be active in Wordapp. With being an Elite Wordapper comes rewards and responsibilities.
What is an Elite Wordapper?
An Elite Wordapper gets certified (for free by us) to run big projects in the Wordapp platform, this includes:
The template builder.

Zapier and the Wordpress plugin,.

Free version to invite your own team in the platform.

Business account if you want to use Wordapp for your own clients.

Managing the crowd.

Creating orders for product descriptions, categories, game reviews and other formats.

Translation.

Rewriting
What kind of work is there?
Scaling: Big projects such as a backlogs, SEO-projects or translation where you earn

a 500-5000 Euro

commission on the project for placing the order and publishing. Typically this includes a couple of days of work at the client office initially.

Smaller returning projects: Gigs where you have returning work each day or month, stuff like approving product descriptions or 50 SEO-categories each month. Typically

pays 150-500 Euro

each month and can be done from home after everything is rolling.

Special gigs: Things like a 5000 word blog post, translating an app, preparing an order, pre-processing or just some work where it is not efficient to use the crowd or other freelancers. Typically pays

15-30 Euro

per hour depending on the language. 

You can find out which language belongs to what group here.
Group A and E  30 € / hour
Group B  25 € / hour
Group C and D 20 € / hour
Group F 15 € / hour
Pay it forward
As an Elite Wordapper, we expect you to contribute with your knowledge to the lower level freelancers. There are several ways to pay it forward:
1. Coaching
When new writers below level 9 are submitting tasks they are edited by coaches. While editing a task from a newcomer, you need to be even more friendly and understanding compared to regular editing. Optimally you will make the writer feel they can get help and ask you for information. No matter how bad the text is, it is important to remember that newcomers don't know what is expected of them. So even though you know how "obvious" certain stuff is, they don't.

Even though the job as a writer in Wordapp requires submitting perfect texts, this is not always the case with newcomers. When someone is completely new there are so many things to learn. The app is tricky to maneuver, Wordapp has language rules of their own, the projects have rules, and you as a coach know a lot about your native language. This is a lot for a newcomer to handle, and that's why you are going to choose your battles and help them.
How to be a great coach:
Show new writers how the app works, make them love it!
Flag non-natives or people that simply can't write (Wordapp is not a language school)
Always give people a chance! Explain the language mistakes that they've made, explain that it is serious and what is expected of them. If they don't improve then you can flag them.
Use your own tone and what you find appropriate for the writer and the task when giving feedback
2. Running webinars
We are arranging Webinars every week. The level of difficulty differ and are targeting both new and experienced Wordappers. The topics of the Webinars depends on the need of our freelancers. Welcome webinars are arranged regularly to onboard new users. Other webinars focus on teaching Wordappers how to write casino reviews, product descriptions, for specific clients and how to edit.
The webinars take place on Skype and the Elite Wordapper hosting the webinar will share screen to show how Wordapp works. The Wordapp webinars are a great opportunity for Wordappers to ask questions that they might have about Wordapp. Visit our Webinar page for more information.
3. Writing How-to-guides
As you might have noticed, our How-to-guides are highly popular and nearly every task comes with a How-to-guide on the specific subject. The guides are written by our experienced freelancers and walk the reader through the whole process of writing. Since the Elite Wordappers knows best how to write in Wordapp, we want to you to write these texts and spread your knowledge.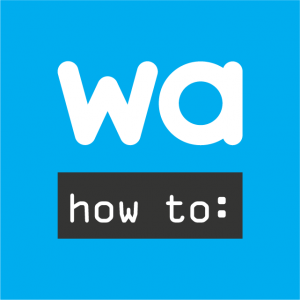 Do you want to become an Elite Wordapper?
Awesome! Make sure to become a level 15 writer or above, have a good return rate from publishers and stay active in Wordapp. If you think that you are a good candidate and can contribute to the tasks mentioned above, contact Jorn (elite@wordapp.com)
Elite Wordapper Frequently Asked Questions